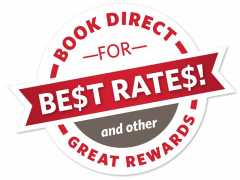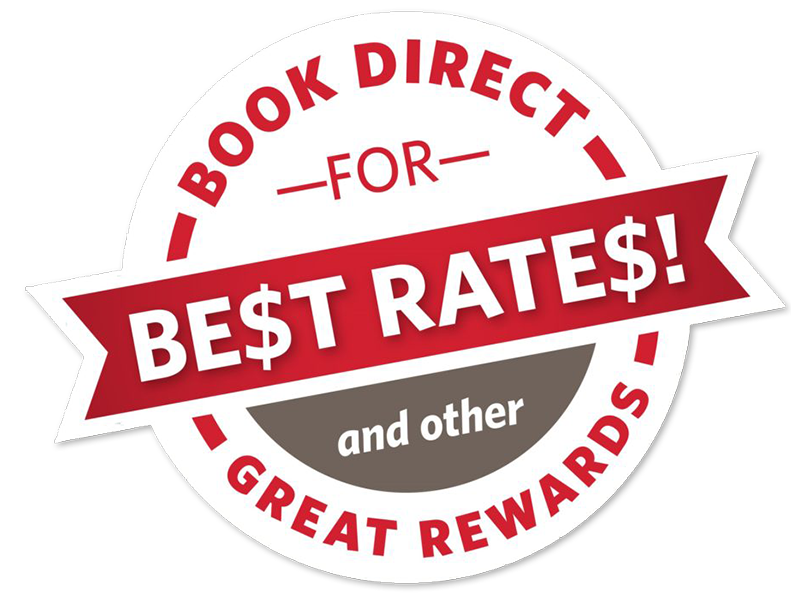 Make your
Reservation Today!

Please Note!


Splasher's Pool & Waterslide is currently CLOSED at this location.
Please review the following information as it pertains to Face Coverings and Destination Centre access at this time.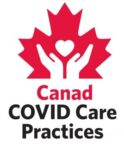 Proudly Part of the Community
Canad Inns Destination Centre Windsor Park is proud to offer traditional double queen, and king rooms along with Executive Queen Rooms, Kitchenette Suites as well as pet friendly rooms.
Located on the east side of the City of Winnipeg, our hotel is a convenient and fun place to stay. We are located within minutes of two major shopping centres including the province's largest St. Vital Centre as well as Kildonan Place. We are close to attractions including the Royal Canadian Mint and Western Canada's largest Francophone community – St. Boniface.
Smoke Free Facility
All indoor areas in our facilities are designated as Smoke Free environments including all hotel guest rooms.
Hotel Facilities & Amenities
All guest rooms have small refrigerators, coffee makers, hair dryers, irons and boards and guest voice messaging.
Deluxe Queen
Spacious room with 2 Queen beds, max 5 people (Adults/Kids)
Queen Leisure Suite
2 bedrooms with 1 King bed in one room and 2 Queen beds in the other room; pull out sofa in sitting area. Max 9 people (Adults/Kids).
Single King Leisure Room
Large room with 1 King bed, max 3 people
Guest Room Amenities
Complimentary refrigerator, coffee maker, hair dryer, iron & board
Guest Voice Messaging
High Speed Wireless Internet
CAA/AAA members are more than welcome at all Canad Inns Destination Centres! Stay with us and receive a special discounted rate just for you!*
Take advantage of all the amenities we offer with the comfort of knowing that we are CAA/AAA approved.
* Some restrictions apply. CAA discounts applicable on Standard Rooms only unless otherwise indicated.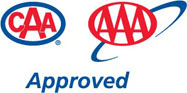 Ambassador Banquet & Conference Centre
Our Ambassador Banquet & Conference Centre is perfect for your special event or function. Plan your next business dinner, celebration, or conference. Private functions like weddings and anniversaries are presented with class and style. Unlimited free parking, spacious guest rooms, exceptional catering and exemplary personal service are hallmarks of the Canad Inns Ambassador Banquet & Conference experience.
We offer four modern function rooms with over 4,300 square feet of space to accommodate from 10 – 265 people. Our primary Ambassador Banquet & Conference Centre function rooms are located on our lower floor level with washrooms and built in bar facilities.
Our Ambassador Banquet & Conference Centre menu provides a full selection and range of possibilities from the basic coffee service to our gala banquet menus for 3, 4 or 5-course dinners. For those with special requests, our Executive Chef will build the menu to meet your requirements.
The function rooms are equipped with high speed Internet access and telephone lines complete with controlled lights providing flexibility of use. The hotel can provide audiovisual equipment, dance floor sections, head tables as required.
Call or email our Sales Executive today for help planning and to book your function.
Function Rooms Specifications
Ambassador A, B – located on our lower floor level.
Ambassador C, D – located on our main floor level.
| Ambassador Function Rooms | Rounds No Dance | Rounds w/Dance | Boardroom Style | Reception | Classroom | Theatre | U-shape | Hollow Square | Square Feet | Accessibility |
| --- | --- | --- | --- | --- | --- | --- | --- | --- | --- | --- |
| A | 128 | 112 | X | 200 | 130 | 250 | 50 | 60 | 2,300 | No |
| B | 80 | 64 | 35 | 100 | 48 | 100 | 35 | 40 | 1,140 | No |
| C | 40 | X | 25 | 50 | 36 | 50 | 25 | 30 | 648 | Yes |
| D | 24 | X | 20 | 30 | 20 | 30 | 20 | 25 | 395 | Yes |
| E | 64 | X | 30 | 80 | 44 | 80 | 30 | 35 | 882 | Yes |
| AALTOS Function Rooms | Dinner No Dance |
| --- | --- |
| Private Dining Room | 65 |
| Solarium | 95 |