Canad Inns Destination Centre Health Sciences Centre
Please review the following information as it pertains to Face Coverings and Destination Centre access at this time.
Face Coverings:

Destination Centre access: 

Proudly Part of the Community.
Canad Inns Destination Centre Health Sciences Centre is proud to offer a variety of spacious guest rooms with double queen or king layouts, wheelchair friendly or fully wheelchair accessible rooms, and three levels of Executive Rooms and Suites.
Our hotel is conveniently attached to the Health Sciences Centre, located just a few minutes from downtown Winnipeg, including shopping at Portage Place and The Forks, and just a five minute drive from McPhillips Station Casino.
Hotel Amenities
At Aaltos, our mission is to serve fresh, authentic comfort food in a relaxed environment. The Aaltos Buffet Experience includes limitless access to our famous Home-style Soup Bar, Fresh Garden Bar, Hot Buffet, and Dessert Buffet complete with Make-Your-Own Sundae Bar. Aaltos Buffet offerings are made in-house using fresh ingredients, and authentic recipes. Aaltos Fresh Buffets offer something for everyone and every occasion. Join us!
Garbonzo's Sports Pub – Nothing beats an original! Serving the best Pizza, Pasta & Pints with fast, friendly service and a smile. Sports, Suds & Superfuntimes!
Starbucks® We invite you to visit the Starbucks® in our main floor lobby. Starbucks® Coffeehouses offer more than the finest coffee sourced from across the globe. Friendly people, great music and a comfortable upbeat meeting place create the famous Starbucks® experience.
Ambassador Banquet & Conference Centre offers state-of-the-art technology, elegant facilities with on-site catering that are perfectly suited for meetings, conferences, sales and tradeshows, family celebrations and so much more. Smaller meeting rooms and larger function areas ensure space is available to suit any event. Ambassador Banquet & Conference Centre is ready to make your next event memorable.
Catering Services We are pleased to offer full-service catering throughout the Health Sciences Centre Campus. Just let us know what you require and we will work with you to make your meeting or event a success.
The Canadvantage Rewards program is the only rewards program that allows members to earn and redeem the same points for Guest Rooms, Banquets, Restaurants, and Special Offers – all with one simple to use program!
Guest Room Amenities
All guest rooms and suites have been designed to provide guests with the comforts of home including mini-fridges, microwaves, hot beverage stations, luxury linens, large-format LCD TVs, and high-speed wi-fi service throughout the facility. For your comfort, our hotel offers a number of universally-accessible and wheelchair-friendly rooms. Executive accommodations also offer walk-in showers, European designed leather furniture, deluxe bedding and access to a private executive lounge.
Executive Floor (Executive King Rooms & Suites)
Complimentary coffee makers, mini refrigerators, hair dryers, irons and boards
Guest voice messaging
High speed wireless internet
CAA/AAA members are more than welcome at all Canad Inns Destination Centres! Stay with us and receive a special discounted rate just for you!*
Take advantage of all the amenities we offer with the comfort of knowing that we are CAA/AAA approved.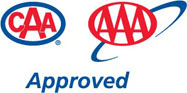 * Some restrictions apply. CAA discounts applicable on Standard Rooms only unless otherwise indicated.
Smoke Free Facility
All indoor areas in our facilities are designated as Smoke Free environments including all hotel guest rooms.