Canad Inns Destination Centre Grand Forks
Tel: (701) 772-8404
Fax: (701) 772-1320

Proudly Part of the Community
Canad Inns Destination Centre Grand Forks is proud to offer traditional double queen and king rooms, Jacuzzi Theme Suites, Kids Theme Rooms, our top level Penthouse Floor featuring Executive Rooms and Suites, and our extremely popular "Penthouse on Main" featuring one and two bedroom suites.
Connected to the Alerus Center, (indoor football stadium and conference centre), we are located near excellent shopping facilities including Columbia Mall and other big box retail stores, and just minutes from downtown Grand Forks.
Hotel Amenities
At Aaltos, our mission is to serve fresh, authentic comfort food in a relaxed environment. The Aaltos Buffet Experience includes limitless access to our famous Home-style Soup Bar, Fresh Garden Bar, Hot Buffet, and Dessert Buffet complete with Make-Your-Own Sundae Bar. Aaltos Buffet offerings are made in-house using fresh ingredients, and authentic recipes. Aaltos Fresh Buffets offer something for everyone and every occasion.  Join us!
Tavern United is a new world sports pub that brings the casual pub experience across the globe to your neighbourhood. Tavern United – your destination for good food, good friends and a good time.
'l Bistro Mediterranean Eatery is an exciting concept where Urban Italian meets Contemporary Comfort. Choose from a seemingly endless selection of classic favorites and hip inventions, to be enjoyed in surroundings inspired by al fresco dining in an old town square. Full of color, energy, and life, 'l Bistro is the place good food is made to be enjoyed.
Garbonzo's Pizza & Arcade is a restaurant with a lighthearted and fun attitude, specializing in pizza, pasta and salads. Play one of the many arcade games while enjoying Garbonzo's famous pizza. Garbonzo's Pizza & Arcade is a great place for birthday parties and family gatherings.
Splasher's of the South Seas, is our 40,000 square foot indoor water park featuring the cannonbowl slide, activity pool, kiddy pool, slide pool and lazy river, along with private cabanas that are perfect for any party or family gathering. Splasher's of the South Seas is the place for weekday and weekend getaways.
Due to the State of North Dakota's recommendations with the Covid-19 risk level moving to 'high risk' for Grand Forks County, our maximum capacity is temporarily at 50 people in the water park at one time. During peak hours of Operations Canad Inns Destination Centre hotel guests and Splasher's annual pass holders will get priority admittance.  To maintain social distancing the Rohtunga Slide will remain closed until the County moves back to a moderate risk level.
We will also not be accepting pool parties at this time. Please accept our apologies for any inconvenience.
Ambassador Banquet & Conference Centre offers elegant facilities with on-site catering perfectly suited for meetings, conferences, galas, weddings, family celebrations, and so much more. Ambassador Banquet & Conference Centre is ready to make your next event memorable.
Playmaker's All American Lounge is a "boutique casino" where players try their luck on Pigwheel, Blackjack & Pulltabs. Meet friends at Playmaker's All-American Lounge and relax with drinks and snacks as you watch the big game.
The Canadvantage Rewards program is the only rewards program that allows members to earn and redeem the same points for Guest Rooms, Banquets, Restaurants, and Special Offers – all with one simple to use program!
Guest Room Amenities
Kids Theme Rooms – Now featuring PS4!!
Complimentary coffee makers, refrigerators, hair dryers, irons and boards
Guest voice messaging
High speed wireless internet
Complimentary parking
Flat-screen TVs with premium cable
Guest check-in time is 3:00 p.m. and check-out time is 11:00 a.m. at this destination center. Reservation Cancellation/Change Policy is 48 hours prior to your arrival.
Individual, Group and Convention guest room reservations can be obtained by calling our Central Reservations Department at 1-888-33CANAD (22623).
CAA/AAA members are more than welcome at all Canad Inns Destination Centres! Stay with us and receive a special discounted rate just for you!*
Take advantage of all the amenities we offer with the comfort of knowing that we are CAA/AAA approved.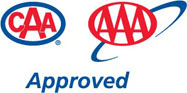 * Some restrictions apply. CAA discounts applicable on Standard Rooms only unless otherwise indicated.
Smoke Free Facility
All indoor areas in our facilities are designated as Smoke Free environments including all hotel guest rooms.