Canad Inns Destination Centre Grand Forks
Tel: (701) 772-8404
Fax: (701) 772-1320

PLEASE NOTE: WATERPARK CLOSURE: September 24 – October 6, 2107
In order to provide all of our guests with the best possible Waterpark experience, we will be conducting our annual scheduled maintenance from Sunday September 24th at 5 PM, and re-opening the Waterpark on Friday, October 6th at 4 PM.
Hotel Packages and Promotions
Canad Inns Destination Centre Grand Forks Specials
*Packages are not available with group or corporate bookings. Holiday and blackout dates may apply. Subject to availability.
Looking for a great corporate retreat that's cost effective?
Canad Inns Destination Centre Grand Forks is the proud recipient of a readers choice award from Best of Meetings MidAmerica! For your next strategic planning getaway you can feel right at home at Canad Inns Destination Centre Grand Forks.
201 superior guest rooms of deluxe queen, King Leisure, Kids Theme Rooms, Jacuzzi Theme Suites, Business Suites, Penthouse King rooms & suites and our Penthouse on Main (1st floor level) business suites. We offer you three diverse restaurants, a two-level gaming lounge and inside access to the Alerus Center. Plus for the "children in all of us" our 40,000 square foot Splasher's of the South Seas Indoor Waterpark and Garbonzo's Pizza and Arcade.
Please Note: Waterpark rates are not included in the hotel rate with the exception of the hot tub, which is for complimentary use for all hotel guests.
Hotel Amenities
Fitness Center
Reception/Meeting Room – Capacity 10 – 200 people
Safe Deposit Boxes – Lobby Level
Gift Shop – Main Lobby
Climate Controlled Walkway Connection to the Alerus Center
Guest Room Amenities
Kids Theme Rooms – Now featuring PS4!!!
High speed Internet computer data ports
Complimentary coffee makers, refrigerators, hair dryers, irons and boards
Guest voice messaging
High speed wireless internet
Complimentary parking
All rooms have high-speed Internet access (wireless & data port), guest voice messaging, flat-screen TVs with premium cable, coffee maker, hair dryer, iron & board and small refrigerator.
Guest check-in time is 3:00 p.m. and check-out time is 11:00 a.m. at this destination center. Reservation Cancellation/Change Policy is 48 hours prior to your arrival.
Individual, Group and Convention guest room reservations can be obtained by calling our Central Reservations Department at 1-888-33CANAD (22623).
CAA/AAA members are more than welcome at all Canad Inns Destination Centres! Stay with us and receive a special discounted rate just for you!*
Take advantage of all the amenities we offer with the comfort of knowing that we are CAA/AAA approved.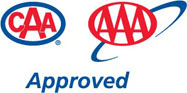 * Some restrictions apply. CAA discounts applicable on Standard Rooms only unless otherwise indicated.
Smoke Free Facility
All indoor areas in our facilities are designated as Smoke Free environments including all hotel guest rooms.