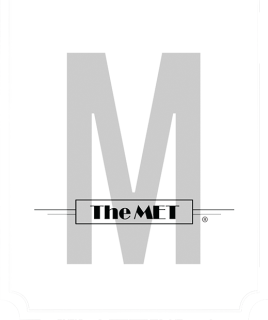 View or download the complete set of available Room Plans from The MET.
View or download The MET Banquet Menu.
Ambassador Banquet & Conference Centre Menu – Manitoba
For Bookings Call (204) 594-9494

The Metropolitan Entertainment Centre features a variety of exquisitely appointed spaces to cater to any need.
For those looking for an elegant spot to host a memorable event, then the Grand Hall at The MET will be your first choice venue. The Grand Hall be customized to suit a wide array of functions including but not limited to award shows, weddings, bar and bat mitzvahs, holiday parties, business presentations, fashion shows. The space can accommodate 550 seated guests for fully catered functions. The MET staff can meet your needs for an event to remember!
Private meetings can be catered in the state-of-the-art Function Room, including audio-visual equipment to get your point across. The Roof-top Patio provides an ideal spot for seasonal dining and pre-event receptions with its stunning views of downtown Winnipeg including the historic Holy Trinity Anglican Church and the Millenium Library.
The MET offers a delectable menu of contemporary casual cuisine prepared in-house by the talented team led by Chef Younes Taouile. Choices for your special event menu are vast and delicious choices may be difficult but our knowledgeable staff will assist you to create a "show-stopper" menu for you and your guests.
On your own, or with 1,000 of your closest friends, we cordially invite you to the MET.
Canad Inns welcomes Ms. Janet Harder as General Manager of The Metropolitan Entertainment Centre!
An experienced Hospitality and Entertainment executive manager, Janet holds event certifications through STA and the Manitoba Tourism Education Council and brings with her a diverse background focused on the oversight of numerous hospitality venues including design, construction, initial staffing, and of course, flawless execution.
Janet's varied professional background and skill set are a perfect match for the multi-purpose entertainment centre emphasis at The MET and she and her team welcome the opportunity to address all creative concepts and requests with the goal always being an unforgettable event.
Janet has enjoyed working in close partnership with many notable organizations as the Lone Star Steakhouse & Saloon and the Fort Garry Hotel. As the Vice President of Operations for the largest casual dining chain in the world she perfected her hands on approach to delivering flawless customer experience and providing a distinct customer service edge. Most recently, Janet has reconfirmed and renewed her passion for impeccable service while at the Manitoba Liquor & Lotteries Corporation and the opening of its new Entertainment venue.
Janet brings her dedication and passion for the hospitality industry to The Metropolitan Entertainment Centre at a time when downtown Winnipeg continues its burgeoning growth. She and her team look forward to seeing, and serving you, in the very near future!