Located in Canad Inns Destination Centre Fort Garry, Celebrations Dinner Theatre is what you call "interactive." Our actors and additional cast stay in character the entire time as they serve you each course throughout the evening. Add to the fun by playing along and you might even become part of the show!
From the moment you enter the theatre, you're in a another world where day-to-day cares are forgotten. Maybe you'll end up at an old west saloon, a 1950s high school reunion, a fantasy island or a futuristic starship. Wherever it is…be prepared for the time of your life!
Location:
Canad Inns Destination Centre Fort Garry
1824 Pembina Highway
Winnipeg, MB R3T 2G2
Hotel Packages:
Learn about our hotel room and Celebrations Dinner Theatre ticket packages by calling 1-888-33-CANAD (22623).
Tickets:
For Celebrations Dinner Theatre tickets only, call local 204-982-8282 or
toll free 1-888-332-2623.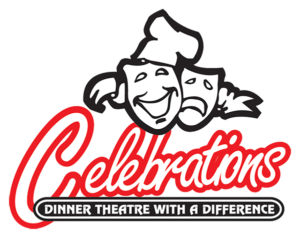 Browse the menus, purchase tickets and learn about upcoming shows!