Located in Canad Inns Destination Centre Fort Garry, Celebrations Dinner Theatre is what you call "interactive." Our actors and additional cast stay in character the entire time as they serve you each course throughout the evening. Add to the fun by playing along and you might even become part of the show!
From the moment you enter the theatre, you're in a another world where day-to-day cares are forgotten. Maybe you'll end up at an old west saloon, a 1950s high school reunion, a fantasy island or a futuristic starship. Wherever it is…be prepared for the time of your life!
Please Note:
Celebrations Dinner Theatre is currently closed in accordance with the restrictions implemented by the Government of Manitoba. We recognize the challenge, for our guests, our staff and artists. In support of efforts to slow the spread of COVID-19, we have made the very difficult decision to remain closed until June, when we plan to relaunch with "Old Time Rock & Roll!"

Tentative running dates – June 18 – Sept. 5, 2021. The show that will follow is "Night at the Museum of Rock Stars" which will run from Sept 10 to Nov 14, 2021.
For all guests who have been affected, your reservation has been released and a credit for future bookings placed on your Celebrations account.  The Box Office will open well in advance of the opening show date and at that time we will be contacting our guests to assist with using the credit for rebooking. Please be advised: Our phones and emails will not be monitored until the Box Office reopens. The website will be updated once that date is finalized. 
We thank all of our loyal guests who have been so supportive of our concept and helping us keep live theatre alive! 
Location:
Canad Inns Destination Centre Fort Garry
1824 Pembina Highway
Winnipeg, MB R3T 2G2
Hotel Packages:
Learn about our hotel room and Celebrations Dinner Theatre ticket packages by calling 1-888-33-CANAD (22623).
Tickets:
For Celebrations Dinner Theatre tickets only, call local 982-8282 or toll free 1-877-823-8282.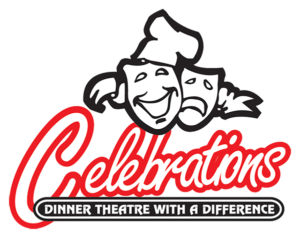 Browse the menus, purchase tickets and learn about upcoming shows!