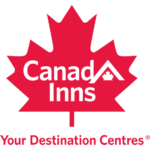 Website Canad Inns Destination Transcona
The Tavern United Manager is responsible for leading and directing the sport pub's operations and for ensuring the pub is run in a profitable, efficient, and customer-friendly manner. Creates 100% guest satisfaction by providing Canad Inns Four Star Service and by exceeding guest expectations. The Tavern United Manager responsibilities further include an effective reporting relationship with the General Manager and a strong collaborative link with departmental managers, coupled with fostering positive customer relationships with a primary focus on building and sustaining a loyal client base, whilst ensuring revenue and profit targets are achieved.
Qualifications:
A minimum of 1-3 year's experience in a management / supervisory capacity;
Able to work a variety of shifts including days, evenings, nights, weekends, and holidays;
Possess Serving it Safe/Smart Choices Certification or willingness to obtain;
Ability to successfully attain a clear criminal record check;
Demonstrate understanding of the technical service skills for assigned area (i.e. food & beverage service, housekeeping, etc.);
Knowledge of cost analysis, fiscal management, and budgeting techniques;
Demonstrated ability to lead and direct a multidisciplinary team;
Strong working knowledge of hospitality principles and procedures, methods, practices, and techniques;
Exceptional conflict resolution, negotiation, time-management and facilitation skills and abilities;
Post-Secondary education will be an asset (Certificate in Tourism and Hospitality, Restaurant Management or Business Administration).
Key Accountabilities/Responsibilities:
 Oversees the day-to-day operations and makes decisions within Tavern United including all aspects of labor, customer experiences and sanitation to ensure profitability through restaurant presentation, guest service, and daily operational cost control;
Select, hire, train, coach and manage all staff to perform the duties and responsibilities of their roles, conducts follow up when necessary to re-train or periodically review procedures;
Ensure the full execution of running quality shifts, driving sales and profit performance of the restaurant is consistently achieved;
Inspects and examines food and beverage items ensuring quality, standards and guest expectations are fulfilled;
Ensures all Tavern United standards are maintained, including uniforms, and that stations have the correct materials in place;
Control inventory, respond to customer complaints, and ensure health and safety regulations are followed;
All other duties as required.
 Benefits:
Employee Canadvantage Rewards Program.
Employee Discounts, including meal, room rates, and more!
Educational "Scholarships" and financial assistance.
Employee Events including Staff BBQs, Holiday Parties, Sporting Events, Contests, Prize Draws and more!
Career Growth Opportunities.
 If you think you have what it takes to manage Tavern United, we want to hear from you!