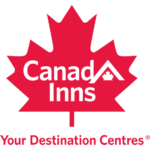 Website Canad Inns Destination Centre Windsor Park
JOIN OUR TEAM
We are currently seeking passionate individuals who thrive in a fast-paced environment and have a strong commitment to delivering exceptional customer experiences.
Requirements:
Prior work experience as a Maintenance Technician is required.
Must be able to work at heights of 10'.
Must be physically fit & lift 50lbs safely.
Must work inside/outside in all seasons.
Responsibilities:
Maintains rooms in operating condition by performing repairs as needed.
Repairs all appliances and damaged bathroom fixtures; executes general plumbing as needed.
Maintains overall appearance of rooms; replaces broken mirrors, hangs fixtures, painting, etc.
Repairs and maintains room's heating/ventilating/air conditioning systems
Performs preventative maintenance throughout the hotel.
Repairs furniture, carpet, marble, tile windows, mirrors and decorations as necessary.
All other duties as required.
Benefits:
Employee Canadvantage Rewards Program.
Employee Discounts, including meals, room rates, and more!
Educational "Scholarships" and financial assistance.
Employee Events including Staff BBQs, Holiday Parties, Sporting Events, Contests, Prize Draws, and more!
Wellness Benefits.
Career Growth Opportunities.
Contribution to the growth and success of the department.
Strong personal as well as professional development.
Thank you for your interest in a career with Canad Inns. We look forward to reviewing your application and potentially welcoming you to our team.