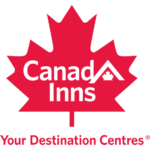 Website Canad Inns Corporate Office
Canad Inns is Manitoba's Largest Hospitality Provider, one of Canada's Best Managed Companies for two decades.
JOIN OUR TEAM
The Maintenance Manager acts as a resource to and provides recommendations to the Director of Property Improvements and through the Director of Property Improvements to the appropriate support areas within the Canad organization. The Manager is responsible for upholding and exceeding maintenance standards, ensuring the health and safety of both staff and guests. This role involves overseeing property maintenance, communicating updates to the Director of Property Improvements, and maintaining adherence to Canad Inns' quality and safety guidelines.

Full job details can be provided upon request during the interview phase.
Requirements:
Minimum of 3 years of managerial experience in maintenance, preferably in a large-scale hospitality environment.
Strong leadership skills with the ability to inspire and guide a diverse team.
Knowledge of regulatory requirements and best practices in facility maintenance.
Exceptional communication skills to collaborate across departments.
Responsibilities:
Develop and implement effective maintenance strategies, ensuring high-quality services within budget.
Regularly inspect facility equipment and safety measures to ensure proper functioning.
Ensures adherence to the Canad Inns standards of maintenance quality, repairs, and upkeep.
Ensuring the highest quality of services are delivered within cost constraints by managing, and prioritizing property maintenance requirements.
All other duties as required.
Benefits:
Collaborative and supportive work environment.
Employee Canadvantage Rewards Program.
Employee Discounts, including meals, room rates, and more!
Educational "Scholarships" and financial assistance.
Employee Events including Staff BBQs, Holiday Parties, Sporting Events, Contests, Prize Draws, and more!
Professional growth and development opportunities.
To apply, please submit your updated resume outlining your relevant experience and why you're the best fit for this role.
We appreciate all applications, but only shortlisted candidates will be contacted.
Thank you for your interest in a career with Canad Inns. We look forward to reviewing your application and potentially welcoming you to our team.