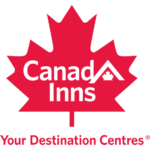 Employee Perks!
Employee Canadvantage Rewards Program,
Employee Discounts, including meal, room rates, and more!
Educational "Scholarships" and financial assistance.
Employee Events including Staff BBQs, Holiday Parties, Sporting Events, Contests, Prize Draws and more!
Flexible Schedules
Competitive Wages
Career Growth Opportunities
MB Largest Hospitality provider Headquartered in Winnipeg provides opportunities for growth
As a Line Cook you will be responsible for:
reading and making of guests orders
adherence to food and safety regulations
providing a positive atmosphere
all other duties as assigned
If you have an outgoing and hardworking personality, we want to hear from you!!
apply with your resume and start earning!!