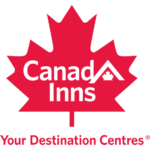 Website Canad Inns Destination Centre Polo Park
JOIN OUR TEAM
We are currently seeking passionate individuals who thrive in a fast-paced environment and have a strong commitment to delivering exceptional customer experiences.

Under the direct supervision of the Guest Services Manager, the Security Guard will display concise communication skills and abilities. Work with the public in a calm professional demeanor. Ensure cash-outs and deposits are processed accurately. Assist and aid guest requests as needed. Professionally manage complaints to guest and hotel satisfaction, and Support guests and staff at all times.
Requirements:
Previous experience in the hospitality industry is a plus.
Flexibility to work shifts, including evenings, weekends, and holidays.
Basic computer and math skills.
Valid MB Security Guard License.
Possess Smart Choices Certification or willingness to obtain.
Possess First AID/CPR Certification or willingness to obtain.
Ability to remain calm and professional in high-pressure situations.
Responsibilities:
Patrol the Destination Centre and assist guests staying within said Destination Center with any room/security requests;
Assist guests during any accidents or emergency situations;
Follow all LGCA guidelines and regulations;
All other duties as assigned.
Benefits:
Employee Canadvantage Rewards Program.
Employee Discounts, including meals, room rates, and more!
Educational "Scholarships" and financial assistance.
Employee Events including Staff BBQs, Holiday Parties, Sporting Events, Contests, Prize Draws, and more!
Wellness Benefits.
Career Growth Opportunities.
Contribution to the growth and success of the department.
Strong personal as well as professional development.
Thank you for your interest in a career with Canad Inns. We look forward to reviewing your application and potentially welcoming you to our team.