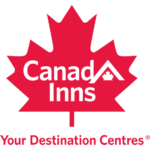 Website The Metropolitan Entertainment Centre by Canad Inns
Employee Perks!
Employee Canadvantage Rewards Program,
Employee Discounts, including meal, room rates, and more!
Educational "Scholarships" and financial assistance.
Employee Events including Staff BBQs, Holiday Parties, Sporting Events, Contests, Prize Draws and more!
Flexible Schedules
Competitive Wages
Career Growth Opportunities
MB Largest Hospitality provider Headquartered in Winnipeg provides opportunities for growth
As Event/Club Security you will:
Under the direct supervision of the Event Manager, will display concise communication skills and abilities; knowledge of Security procedures and practices, including LGA regulations;
patrols the Event/Club
assist guests during any accidents or emergency situations
attend to any guest disturbances and will be responsible for making the decision, in conjunction with the Department Manager/General Manager, as to guest evictions as required.
conduct investigations, gather information and write reports
Other duties will include:
Work with the public in a calm professional demeanor;
Recognize and resolve problems quickly and effectively;
Supervise and assist personnel and aid guest requests as needed;
Professionally manage complaints to guest and hotel satisfaction;
Support guests and staff at all times.
If you have an outgoing and hardworking personality, we want to hear from you!!
apply with your resume and start earning!!