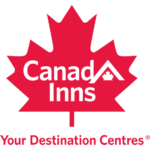 Canad Inns Destination Centre Club Regent Casino Hotel
Canad Inns is Manitoba's Largest Hospitality Provider, one of Canada's Best Managed Companies for two decades.
JOIN OUR WINNING TEAM
We are seeking a motivated and experienced Assistant Banquet Manager to join our dynamic team. This role involves assisting the Banquet Manager with the daily operations of the Banquet Department. Under the direct supervision of the Banquet Manager and General Manager, the Banquet Assistant Manager will work closely with the Sales Department and Executive Chef of Canad Inns to organize and coordinate events, ensuring all details and services for meetings, conventions, catering, and special events are completed based on client requests and event sheet details. Full job details can be provided upon request during the interview phase.
Requirements:
Proven experience of 3-5 years in banquet or event management in the hospitality industry.
Flexibility to work on weekends, evenings, and holidays as required.
Access to transportation for job-related commuting.
Strong leadership and team management skills.
Proficiency and trustworthiness in handling cash transactions.
Familiarity with MS Word, Excel, and PowerPoint.
Knowledge of audio and video technology and equipment will be an asset.
Responsibilities:
Ensuring that all details and services for meetings, conventions, catering, and events are completed and executed based on client requests.
Ensuring that all staff are properly trained and equipped to effectively carry out their jobs.
Supervising the day-to-day activities of the Banquet Department, communicating objectives, and scheduling/assigning work.
Analyzing banquet event orders and effectively communicating with customers, managers, and employees to ensure that all room setups, equipment, supplies, staffing, and menus meet or exceed customer expectations.
Performing all other duties as required.
Benefits:
Collaborative and supportive work environment.
Employee Canadvantage Rewards Program.
Employee Discounts, including meals, room rates, and more!
Educational "Scholarships" and financial assistance.
Employee Events including Staff BBQs, Holiday Parties, Sporting Events, Contests, Prize Draws, and more!
Opportunity to develop your talent and grow within the company
To apply, please submit your updated resume outlining your relevant experience and why you're the best fit for this role.
We appreciate all applications, but only shortlisted candidates will be contacted.
Thank you for your interest in a career with Canad Inns. We look forward to reviewing your application and potentially welcoming you to our team.