At Canad Inns, we believe that young people are the leaders of tomorrow. Through formal and independent study, we believe that education bears the potential to change a life. Today's youth are making strides in inspiring ways, and Canad Inns is proud to provide a platform of support to create a better future for our children. Education is the premise of progress as it plays an imperative role in a youth's life. We are dedicated to empowering the youth in our communities through our various partnerships.
Junior Achievement Manitoba
JA is the largest non profit organization in the world teaching financial literacy programs to youth. Our programs are delivered by dedicated volunteers from businesses people across Canada. They bring their professional experiences into the classroom to help students connect program concepts with real-life situations. Volunteers use a mix of hands-on activities, discussions and digital learning to engage students and ensure they retain and use what they learn. With their help, students gain the knowledge and confidence they need to define their personal success and go after their dreams.
JA Manitoba offers six business education programs, delivered at no cost to elementary, middle and high school students (grades 3 – 12). More than 12,000 students throughout Manitoba participate in JA every year. JA programs enable young people to develop essential life skills through exposure to interactive activities and innovative business solutions.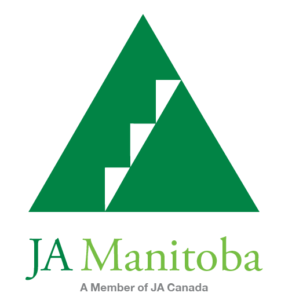 The Nellie McClung Heritage Site
The Nellie McClung Heritage Site in Manitou, Manitoba features the only two of Nellie's original, private homes that are open to the public in Canada.
This gathering place celebrates the legacy of Nellie McClung as one of Canada's greatest champions of women's rights. Here, in the heart of the country, she helped Manitoba women become the first in the country to win the right to vote.
Today, visitors journey to Nellie's Homes of Manitou to reflect on the past and all that was accomplished by those on who came before us. Without exception, they leave feeling both inspired and empowered to make a difference in the lives of others, just as Nellie McClung did.
Canad Inns Scholarship Program
Canad Inns scholarships have been established to help assist Canad Inns employees with their educational expenses. We want all of our employees to reach their educational goals. Our hope is that through the student's hard work, determination, and our assistance, they will be our next great leaders that will empower others to reach their educational goals.
CONGRATULATIONS, LAYNE!
Layne received a $2,000 Canad Inns scholarship in August 2019.
CONGRATULATIONS, BRITTANY!
Brittany received a $1,000 Canad Inns scholarship in April 2019.