Canad Inns is proud to support organizations that focus on health and wellness. With new health concerns and diseases developing every day, we believe it is important to support the groups that are searching for a cure, educating the public, rallying behind those who need it most, and making meaningful strides forward in the world of medicine and wellness.
Canadian Cancer Society
At the Canadian Cancer Society (CCS), their vision is a world where no one fears cancer. CCS funds research, provides services to those living with cancer, advocates on important cancer related issues and educates as well as empowers people to make healthy choices.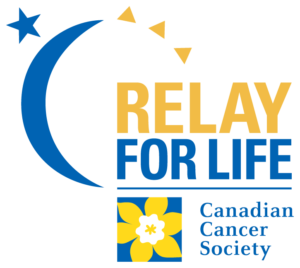 Relay for Life is a nationwide event organized by CCS that brings communities together to celebrate cancer survivors, honour those we've lost and commit to raising funds to fight all types of cancer. Every year, the enthusiasm and support from approximately 100,000 passionate participants means CCS can continue to make the most impact, against the most cancers across the country.
With nearly 1 in 2 Canadians expected to be diagnosed with cancer in their lifetime, we all have a reason to take action.
Through the Daffodil Campaign, actions speak louder than cancer. The daffodil is resilient – it survives our harsh winters and is the first flower to bloom in the spring. The daffodil is a symbol of strength, courage and life. During CCS' annual Daffodil Campaign, everyone is encouraged to give generously, and in return receive a Daffodil Pin to wear proudly in support of all those affected by cancer.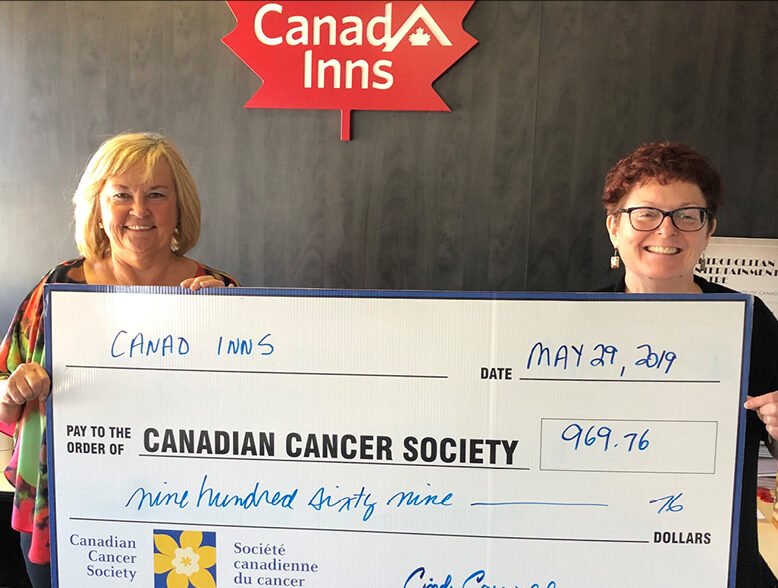 Health Sciences Centre Foundation
The Health Sciences Centre Foundation supports the important work of HSC Winnipeg, Manitoba's flagship health care facility—the hospital that Manitobans turn to in their times of greatest need.
Through the fundraising efforts of the HSC Foundation, HSC Winnipeg continues to innovate and excel. Gifts to the Foundation help HSC to advance medical research; invest in cutting-edge medical equipment; develop new state-of-the-art facilities; and implement programs to improve patient care.
HSC is Manitoba's hospital specializing in trauma, neurosurgery, burns, transplants, and psychiatric health. Everything we do has one purpose in mind: better health care.
With the support of donors and partners, we make life better for patients and their families.
The Canad Inns Foundation supports the mission and vision of the HSC Foundation through our support of the Bannatyne Legacy Circle Celebration. This annual event recognizes long-term donors and honours those who have chosen to leave a legacy gift to the HSC Foundation. We are proud to host this event and will continue to support the Foundation in making a difference for all Manitobans.
DID YOU KNOW? Canad Inns was the Presenting Sponsor of the HSC Foundation's Celebrity Human Race fundraiser, which raised millions of dollars over the years!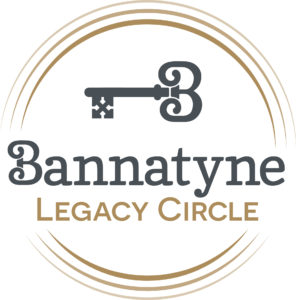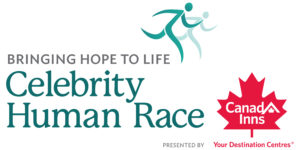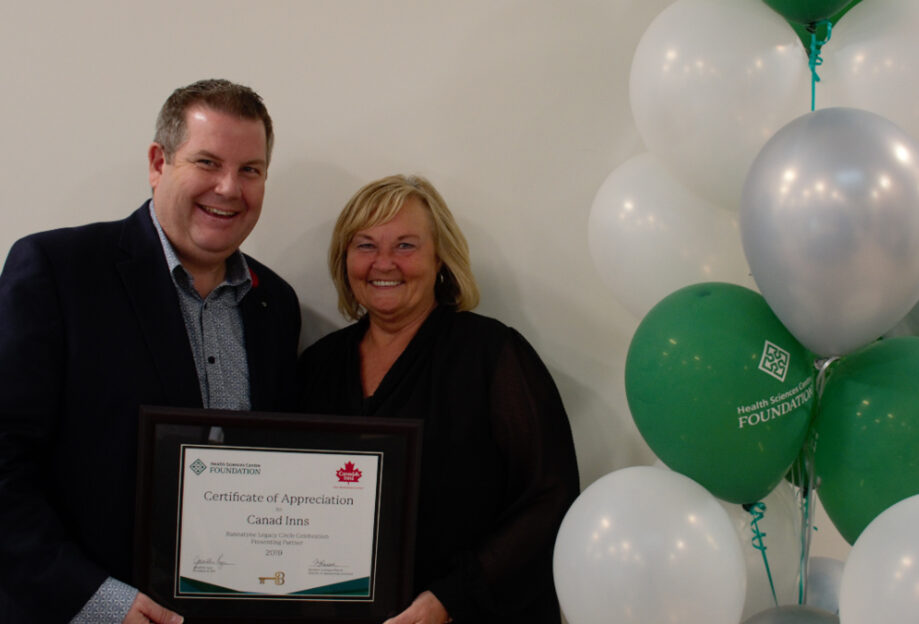 DID YOU KNOW?
Canad Inns was the Presenting Sponsor of the HSC Foundation's Celebrity Human Race fundraiser, which raised millions of dollars over the years!