We are proud to be Manitoba owned and operated and that pride is reflected in our commitment to our employees, our customers, and the city and province we call home. One of the fundamental operating principles key to the success of Canad Inns and the Canad Inns Foundation is a commitment to the community. We have a strong sense of responsibility to each community we operate in, which is why the Canad Inns Foundation is involved in a broad range of community-focused initiatives/organizations that benefit and support all community members.
United Way
United Way's work focuses on three key strategies that create opportunities for everyone in our communities to live a better life.
Poverty – Moving people from poverty to possibility
Kids – Helping kids be all they can be
Community – Building strong and healthy communities
Canad Inns is involved with and supports multiple United Way locations across Manitoba.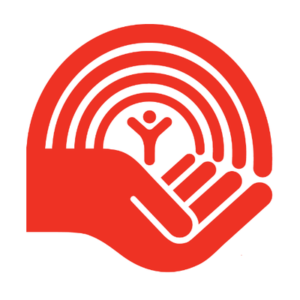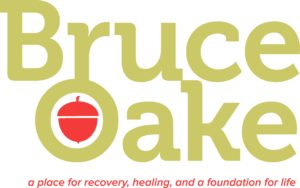 Bruce Oake Recovery Centre
The Bruce Oake Recovery Centre is a long-term, residential treatment centre for adult males suffering from drug and alcohol addiction. The Bruce Oake Recovery Centre operates as a registered not-for-profit organization with charitable status. The Bruce Oake Recovery Centre provides addiction treatment as well as resources and skills necessary to successfully re-enter society. There is a significant need for a treatment facility of this nature in Winnipeg and Manitoba. Existing treatment facilities have waiting lists in excess of a month or more. The mission of the Bruce Oake Recovery Centre is to reduce the wait for treatment to those who need it.
Canad Inns is proud to be the Presenting Sponsor for the Annual Hockey Night in Canada Gala Dinner in support of the Bruce Oake Recovery Centre.
Manitoba Possible
Manitoba Possible, formerly the Society for Manitobans with Disabilities, was originally founded in 1950. Today, Manitoba Possible includes a head office and two locations in Winnipeg, as well as six regional offices throughout Manitoba. We provide a diverse spectrum of programs and services emphasizing choice and self-determination for thousands of children, youth and adults with disabilities and in the Deaf community throughout the province.

The SMD Foundation is the provincial affiliate for Easter Seals™ Canada and also fundraises under the Easter Seals™ Manitoba name. One of the most successful and exhilarating fundraisers for the SMD Foundation/Easter Seals™ Manitoba is the Drop Zone event. This heart-pounding, adrenaline-pumping fundraising adventure encourages you to get out of your comfort zone and face your fears by rappelling from the top of a towering high-rise.
Canad Inns is a Provincial Sponsor of the Drop Zone event. Members of the Canad Inns family have taken part in the "drop" and rappelled 270+ feet down the Manitoba Hydro Building.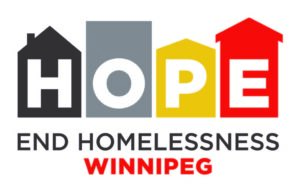 End Homelessness Winnipeg
End Homelessness Winnipeg was established in 2015 through a community mandate to be the backbone organization in our community that will implement the 10-Year Plan to End Homelessness in Winnipeg. Working toward the vision of a community where everyone has a home, End Homelessness Winnipeg leads the change that is needed in our community in order to shift from "managing" homelessness to "ending" it.
Canad Inns Foundation supports End Homelessness Winnipeg through their Annual Gizhe Waa Ti-Sii-Win Service Delivery Expo, which takes place in May. The Expo offers access to many services under one roof for FREE, welcoming anyone experiencing or at risk of homelessness. More than 30 local service providers come together to offer essential and dignity-enhancing services including hair, foot and dental care; pet services; financial services; income tax; ID and housing applications; care packs and more.
Special Olympics Manitoba
Special Olympics Manitoba is dedicated to enriching the lives of Manitobans with intellectual disability through sport. It is their vision that sport will open hearts and minds towards people with an intellectual disability and create more inclusive communities. Special Olympics continue to grow with 1,800+ athletes and 1,400+ volunteers and coaches in all 7 regions of Manitoba; catering to all ages and a wide range of abilities. The social benefits of Special Olympics community sport programs include improved athlete physical and mental health and increased athlete employment. Special Olympics uses the transformative power and joy of sport to level the playing field and provide athletes with an opportunity to succeed.