Please review the following information as it pertains to Face Coverings and Destination Centre access at this time.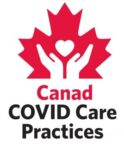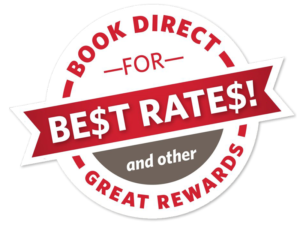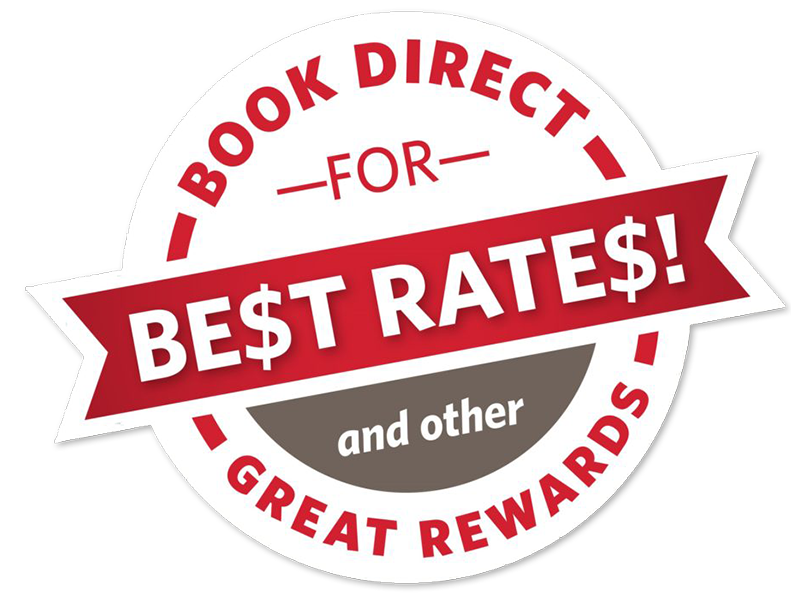 Canad Inns are Destination Centres that feature the finest in accommodations, food and beverage, entertainment, banquet and conference facilities and so much more.
Make your Reservation Today!
Weekend 2-night package – $149*
Weekday 2-night package – $129*

Packages include one $20 Food & Beverage Voucher per package
*Based on availability. Plus all applicable taxes. Valid for Standard Rooms, for stays to May 31, 2021. Cannot
be combined with other offers. Available at the following participating Canad Inns Destination Centres:
 Brandon, Portage la Prairie & Windsor Park as well as Transcona (weekends only when available for Transcona).
One $20 voucher per package. No cash value, non-transferable. Cannot be combined with other offers. Voucher
not valid at The Bottle Stop outlets. Gratuities not included. This offer is subject to change without notice.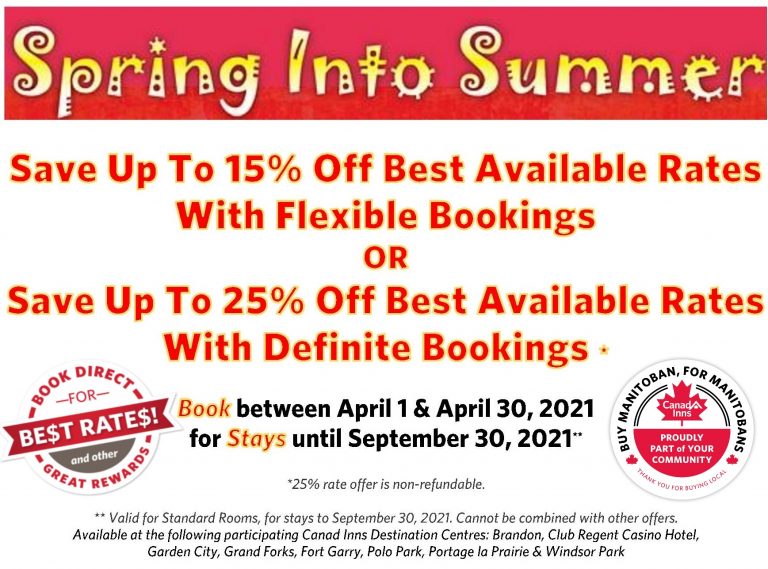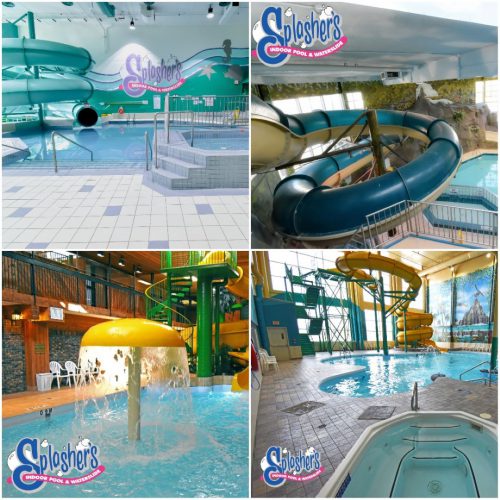 Here Comes the Sun  
12 PM (noon)

Saturday, March 20th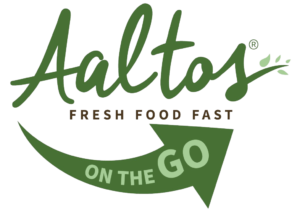 Family meals prepared fresh for 1, 2 or 4 people – AVAILABLE EVERY DAY OF THE WEEK!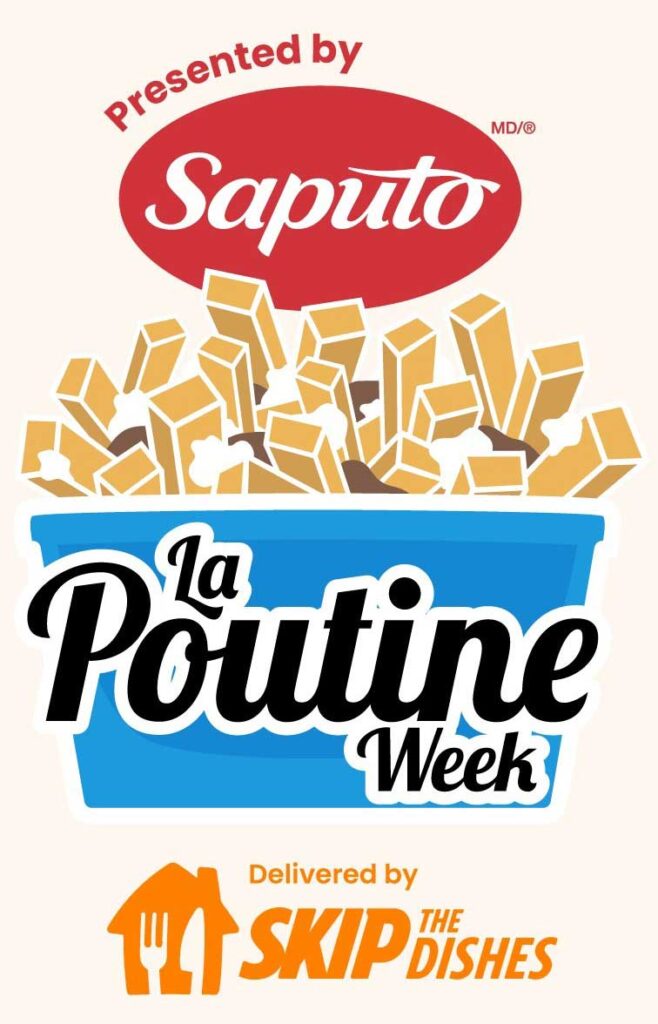 La Poutine Week 2021
HELD OVER TO FEBRUARY 15TH
Lather on the sunscreen & take your taste buds on a COVID-cation with Tavern United's Wings Over The Tropics Poutine!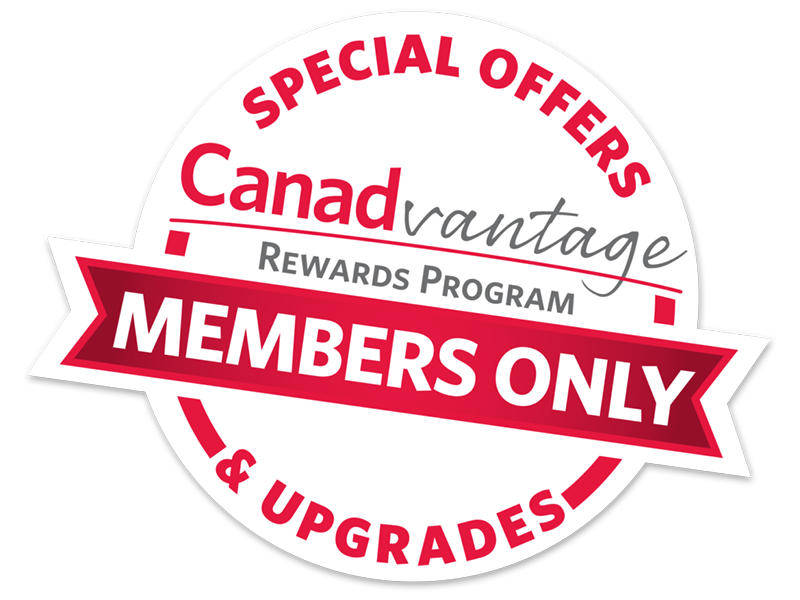 Canadvantage Rewards Program
Canad Inns' Canadvantage Rewards Program is the only rewards program that allows members to earn and redeem the same points for Guest Rooms, Banquets, Restaurants, and Special Offers – all with one simple to use program!
CanadCalendar
What's Happening at Your Favourite Canad Locations!
[stachethemes_ec cal=93721 agenda_get_n=5]
Canad Inns Foundation
ONLINE 50/50
October 20 – November 30 | Draw closes at 11:30 PM on November 30, 2019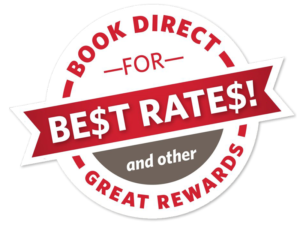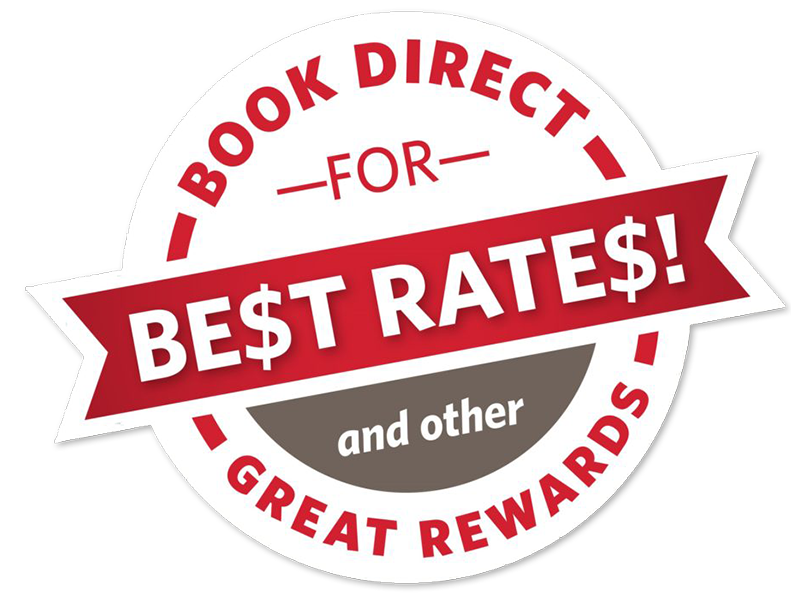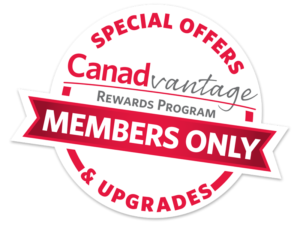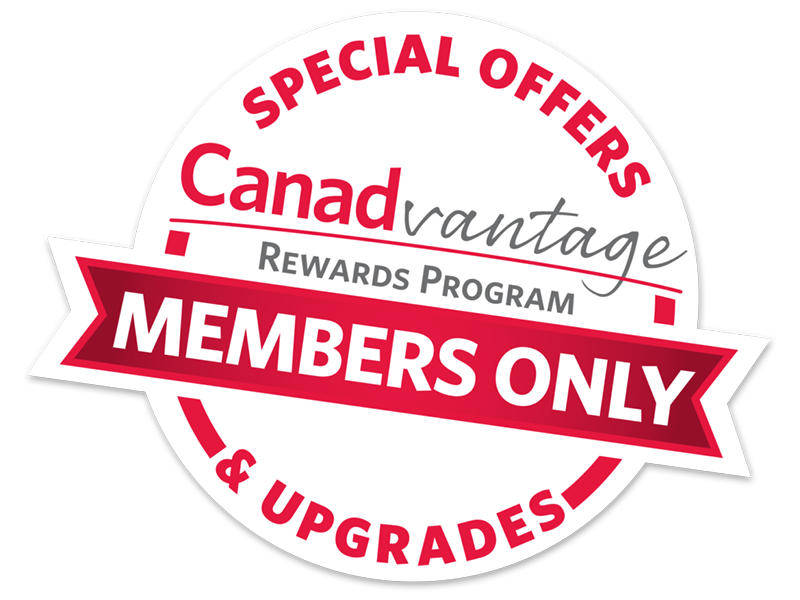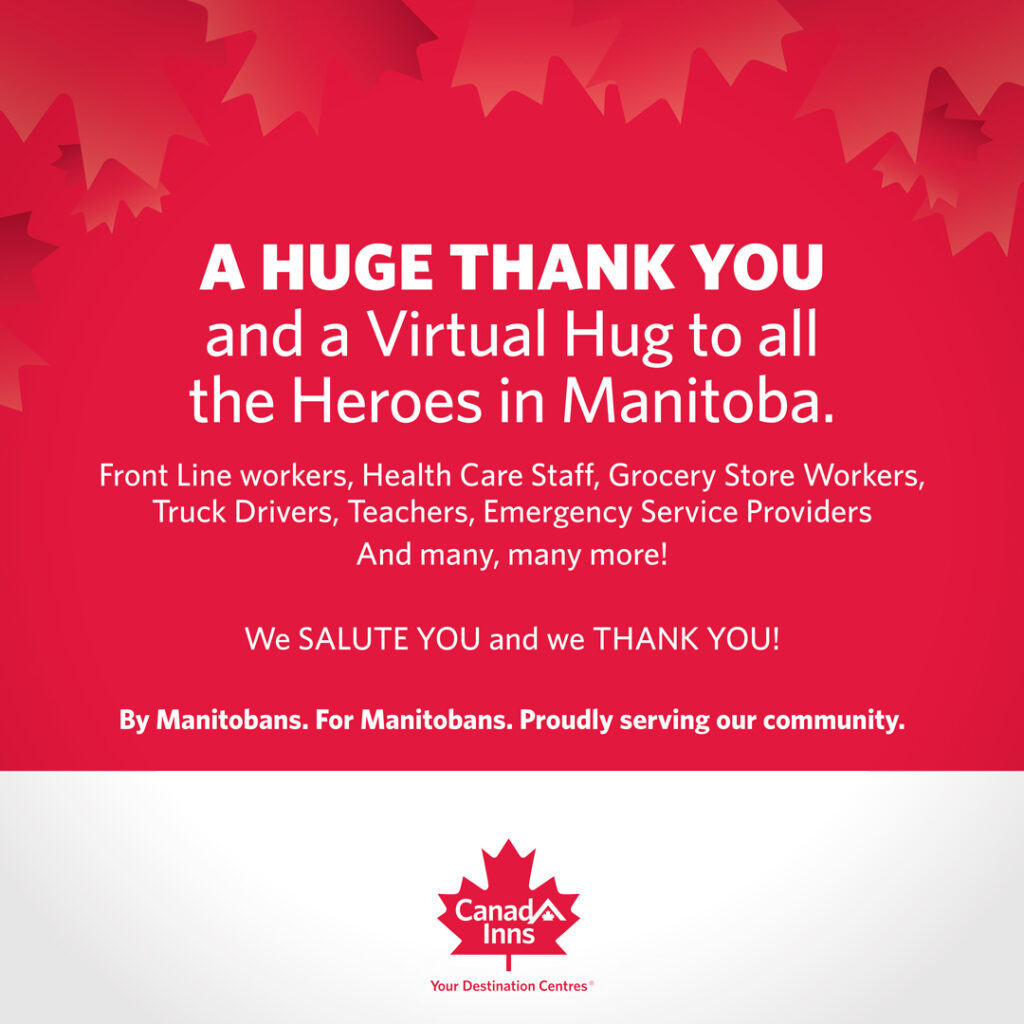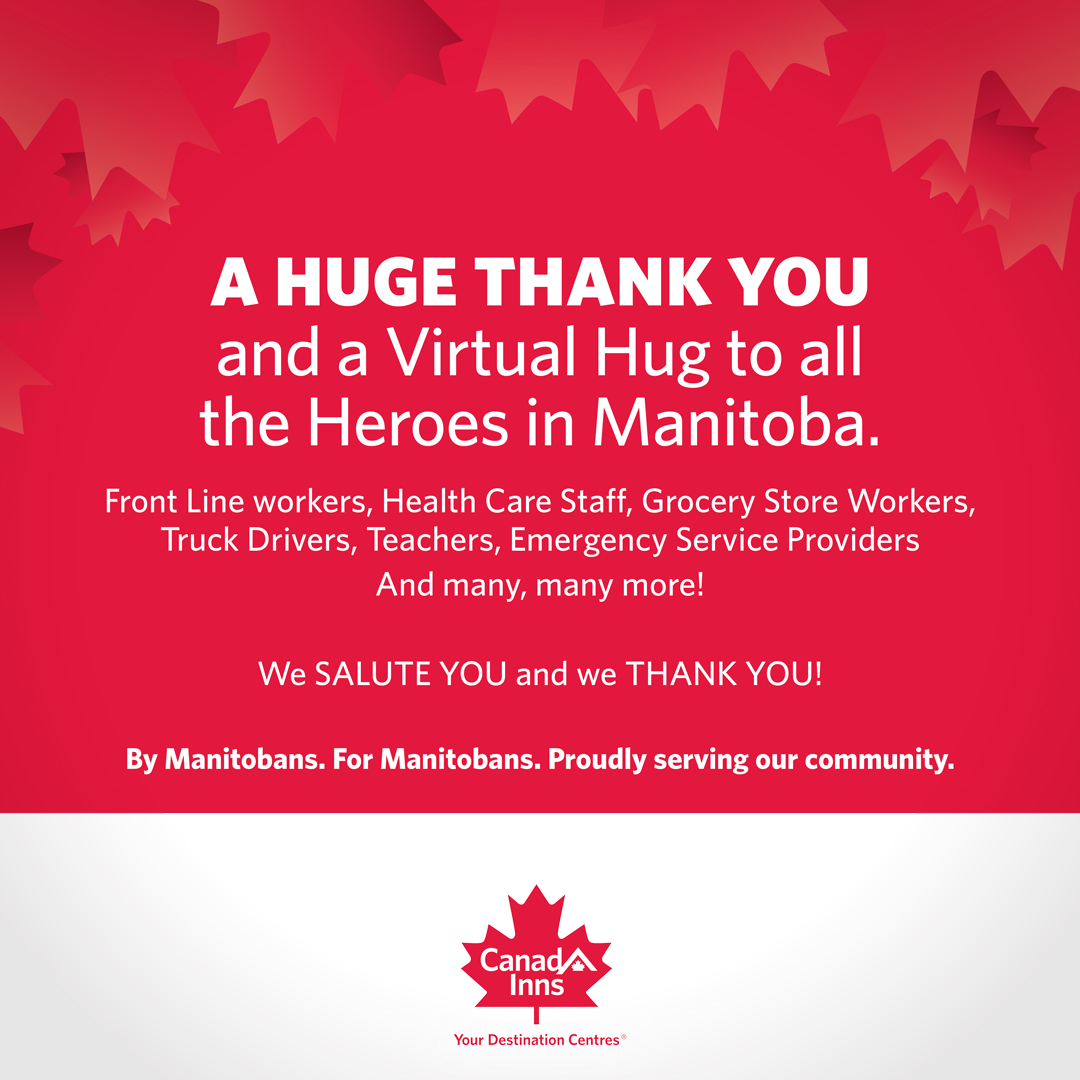 Canad Inns is Manitoba's Largest Hospitality Provider, one of Manitoba's Top Employers, one of Canada's Best Managed Companies for two decades, winner of the Manitoba Hotel Association Impact Award, and the Manitoba Chambers of Commerce 2016 Outstanding Large Business Award.
Canad Inns is Manitoba's largest hotel chain with seven Destination Centres in Winnipeg, one in Portage la Prairie, one in Brandon and one in Grand Forks, North Dakota. Canad Inns is also the owner and operator of the Radisson Winnipeg. Offering the convenience of full service hotels and the unique features of an entertainment destination, Canad Inns is also pleased to offer a SMOKE-FREE environment within all of our venues, including our guest rooms (All guest rooms are fully NON-SMOKING areas).
Hotels in Winnipeg, Portage la Prairie, and Brandon, Manitoba, and Grand Forks, North Dakota
Take a closer look at our Destination Centres in Winnipeg, Portage, Brandon and Grand Forks. Explore the website to discover our various brands for dining, entertainment, nightclubs, lounges, conferences, hotel stays as well as other attractions close to our hotels.
If you have any questions for our team of hospitality professionals please find a number of contacts who can assist you, on our Contact Us pages.